WHAT TO DO: CANOE, BOAT and RV RENTALS
With over 100 lakes in the Lac La Biche region, we want to make sure you have the opportunity to reel in your 'big one', paddle along the tranquil waters discovering an isolated island.
La Biche Boat Tours
Looking for a unique way for you and 34 of your friends/family to explore Lac la Biche? La Biche Boat Tours operates open tours on special events and accepts private bookings as well. Come tour the islands of Lac la Biche and kick-back and relax as they have a licenced food/drink facility on board.
Phone: 780-520-BOAT (2628)
Website
Lakeland Expeditions
With summer rentals of canoes and camping equipment, a journey to Lakeland Provincial Park Canoe Circuit is possible for any aspiring backcountry adventurer. In the winter months, Lakeland Expeditions offers Ice Cabin rentals perfect for ice-fishers, snowmobilers, or anyone looking to spend a night under the immense night sky on-top of an ice-covered lake.
Meet Jamie Laird, the creator of Lakeland Expeditions!
Phone: 780-623-1941
Website
Lakeland RV Rentals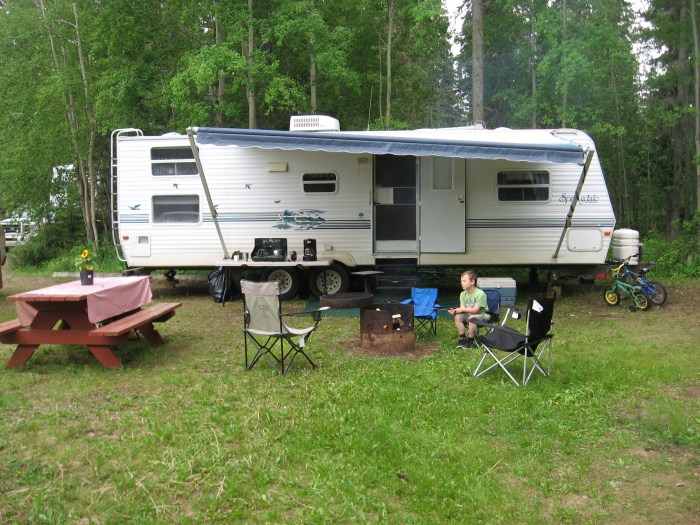 Leave it to us to get your rented RV to your chosen campsite, set it up and then take it all down after you are ready to head home! Lakeland RV Rentals mainly delivers to campgrounds within 50 kilometers of the Hamlet of Lac La Biche; however deliveries will most certainly be considered beyond 50 kilometers.
Phone: 780-623-1500
Website
Sir Winston Churchill Provincial Park Water Rentals
Sir Winston Churchill Provincial Park Campground now offers canoe, kayak, and stand up paddleboard rentals! Whether you want to try something new and venture out on the lake for an hour, or paddle out to another island off the shores of the Big Island, you can choose between different lengths of rental times right from the store in the park.
Phone: 780-623-4144